Mother of Divine Providence is happy to celebrate its Community Carnival with people of Good Will!  We open our doors to welcome our neighbors, our friends, those who have just moved here, or those who have come to visit the Valley Forge area.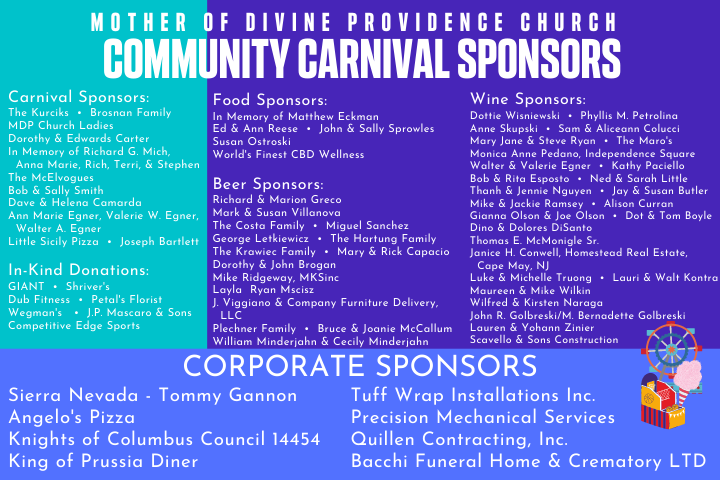 2022 Carnival September 15th, 16th, and 17th!
Featuring the parishioner-made food you love, music, rides, and games!
Please follow us on our social media pages for updates!
Instagram: @mdpcarnival
Facebook: https://www.facebook.com/MDPCarnival
Photos from previous years: