Building a culture of religious freedom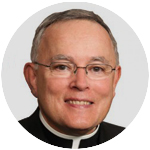 Archbishop Charles Chaput, O.F.M. Cap.
Posted July 15, 2019
Archbishop Charles J. Chaput, O.F.M. Cap
Alliance Defending Freedom Summit, Dana Point, California
July 9, 2019
[Archbishop Chaput offered the following keynote remarks on July 9 to the Summit 2019 conference of the Alliance Defending Freedom (ADF).]
Back in April Gerard Baker, the Wall Street Journal's editor at large, wrote a column that I hope every person in the audience today will track down and read.[1] The title was "Persecuted Christians And Their Quiescent Leaders," and he hammered home two facts.  Christians of every tradition – Protestant, Catholic, and Orthodox – are now the most widely and brutally persecuted religious community in the world. And too many Christian leaders in too many countries, including our own, are too cowardly to name it for what it is — especially when it comes at the hands of Muslim extremists.
Cowardice is not a word you'll find in the vocabulary of the Alliance Defending Freedom. And the threats to religious liberty in our own country come from a different, shrewder, but every bit as ugly brand of extremism.  So it's a blessing and a joy for me to be with you today.  Courage, like cowardice, is infectious, and very few people can match the courage and character that permeate the entire ADF team.  Michael Farris, Paula and Alan Sears, Amy Shepard, and so many others:  These are extraordinary persons doing extraordinary work, and I count it a privilege to admire them.  But I'll come back to that at the end of my comments. Continue reading "Building a Culture of Religious Freedom" →